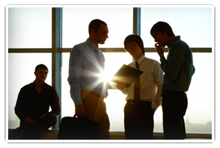 SJ Developers founded in 2004 has been emerged as the most preferred reality brand in Odisha for its classy developments in the large gated residential sector, Premium boutique properties and Commercial buildings.
Within 15 years of its inception, SJ Developers has completed more than 2 million sqft of premium residential projects and further extended rich living experience to it's clients through professionally driven Facility management services.
SJ Developers is known for getting into new concepts, meticulous planning & designs, bringing reputed architects, consultants, senior management from industry, opted to new technologies, attention towards quality and aesthetic values, amenities, infrastructure, being very competitive in pricing and relationship with existing clients. With the time this group has emerged into its excellence in facility management services and by bringing world class amenities like essential retail, sporting, game zones for kids, recreation activities in the club has created separate space for the brand SJ Developers.
The Company is diversifying into hospitality sector with its first of its kind Convention & Resort in association with MAYFAIR, the biggest Hotel & Resort brand of eastern India and SJ growing even faster with the upcoming project plans across the city of Bhubaneswar and Puri.
SJ Developers eying to expand its marketing horizon into major cities across the country and overseas networking.