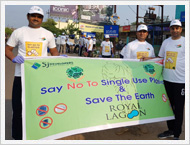 CSR activity by resident
of Royal Lagoon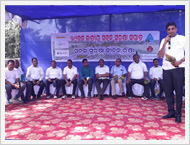 Road Safety Week (supported by SJ)
SJ Developers has supported MITR, jatni for the blood donation camp. There were 200 plus donors including our AGM sales.
We have supported few clubs to distribute food and cloth in the flood affected areas.
It's our philosophy and Moto to keep our "Clients happy ". SJ Developers is committed to extending a very professional Customer Care Service at every stage of the project development. We are not only committed to offer best competitive rates, ethical trade practice, quality work man ship but offering single window communication system, hassle free documentation, easy home loan assistance, innovative payment terms, monthly newsletters on site up dates, resolving clients concerns, no midterm price escalations at any situation, cost effective interior value additions, personalize site visits, giving high priority towards their views etc.